Fifteen years after the launch of the iconic Motorola Razr. Motorola is all set to bring back the legendary Razr phone in a new avatar. You see ever since touchscreen smartphones took over, the Candybar form factor has been a staple in the smartphone industry. We no longer see brands gamble on unusual forms that were common back in the day. That however changed with Foldable smartphones with devices like the Samsung Galaxy Fold and Huawei Mate X. And now, Motorola also wants to join the party is bringing back. Its uber-popular Moto Razr in the form of a foldable smartphone.
Today we have a first live image of the handset giving us an idea of what to expect from this. When it finally goes official on Wednesday, November 15th. At first glance, it looks exactly like the device. Motorola unveiled 15 years ago but there are noticeable and significant changes.
First, it will have a single vertical display of 6.2″ that will fold from the center. Facilitated by two hinges at either side – much like the original Razr's mechanism. The chin is smaller this time and houses a fingerprint scanner. There will be a notch up top to house speakers and other sensors. There's an outer display of 2.6″ of a diagonal size that will be used to display information. Such as time, date, weather and notifications.
By the way, if you are expecting flagship specifications from this new phone. I guess you need to tone down your expectations. The new moto Razr will focus more on the nostalgic appeal of a flipping phone than function. Hence, it's best to not expect the phone to be a beast in terms of specifications. We also have specifications of the handset which may leave some disappointed.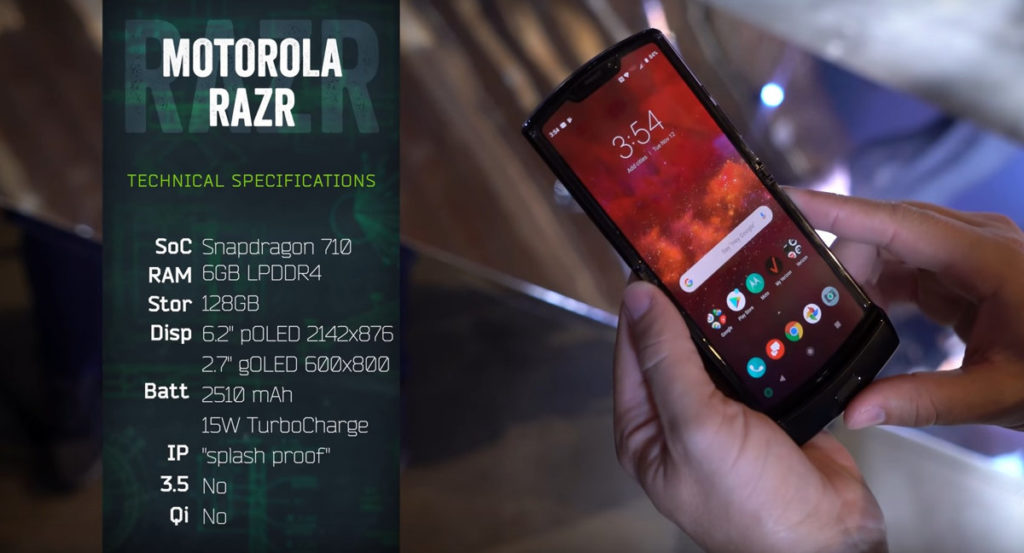 It will have a Qualcomm Snapdragon 710, a chipset that was launched in mid-2018. 4 and 6GB RAM, 64 and 128GB storage, and a 2730mAh battery. It is expected to cost $1500, yeah that's way too expensive for what they're offering. But it's a new form factor, foldable smartphones are still a new technology and will cost more. But once they start mass-producing the panels the costs should come down. Samsung is working on a similar phone.
Yesterday they showcased a teaser of their second foldable smartphone. That will have a punch-hole display and a similar form factor as the Moto Razr. In my opinion, it doesn't provide anything much of value. 6.2″ phones are pocketable already so folding a 6.2″ phone won't solve any problem. But Motorola is banking on the nostalgia for the success of this phone. You see, Once upon a time, about 15 years ago, the Motorola RAZR was the phone everyone wanted to have.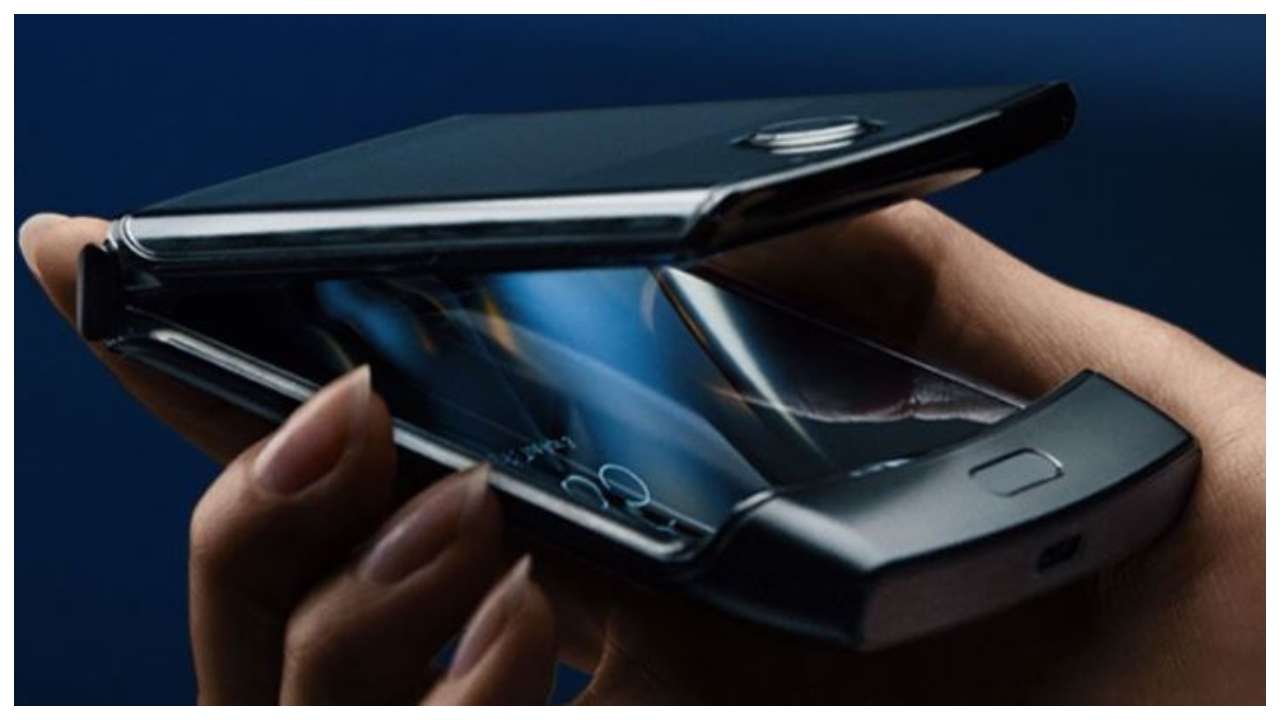 The Razr was a "fashion" product and an iconic cell phone in the late 2000s. It was used in several television shows and featured in several movies. So I guess people will buy this product purely. On the basis of nostalgia and not because it's going to be super functional.